U.S. National Security adviser Jake Sullivan headed to Egypt to discuss Libyan issues, regional security
U.S. President Joe Biden's National Security adviser, Jake Sullivan, will travel to Cairo for official meetings on Wednesday joined by White House Coordinator for the Middle East and North Africa Brett McGurk, according to a statement by the White House on Tuesday.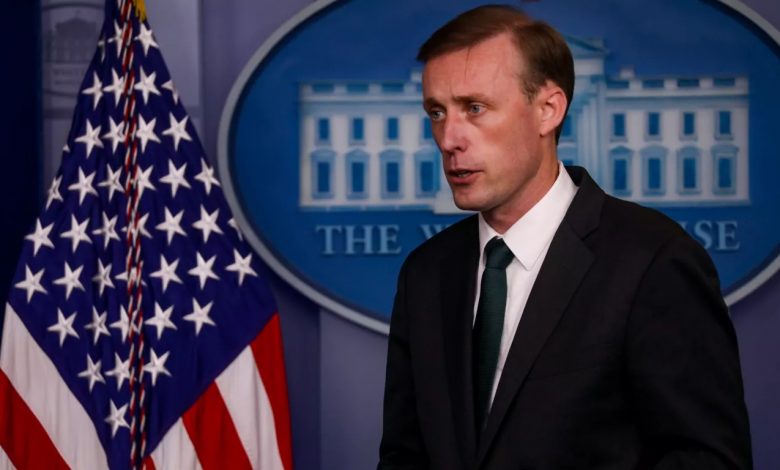 U.S. and Egyptian delegations will discuss support for Libyan elections and regional security, including in the Horn of Africa.
Sullivan will affirm the importance of human rights in the context of the overall strategic relationship.
He will also discuss Egypt's role in promoting security and prosperity for both Israelis and Palestinians following the visit by Israeli Prime Minister Naftali Bennet to Egypt earlier this month.
Sullivan is set to host Israeli National Security Adviser Eyal Hulata in Washington on October 5 for follow-up discussions on these and other topics and a meeting of the US-Israel Strategic Consultative Group.
Bennett, in the meeting, expressed his appreciation for the Egyptian role in the region and asserted the importance of its role in keeping the security stability in Gaza and to find a solution for the Israeli POWs and missing soldiers.
Egypt's President Abdel-Fattah El-Sisi, met with Israeli Prime Minister Naftali Bennett in the Egyptian city of Sharm El-Sheikh, earlier this month, where he asserted Egypt's support for all efforts to achieve peace in the Middle East based on the two-state solution and international resolutions in a way that contributes to ensuring security and prosperity in the region.
In May, Egypt brokered a cease fire between Israel and Hamas, after 11 days of deadly bombing that pounded the Palestinian enclave, killing more than 250 Palestinians, including 66 children, while the death toll in Israel stood at 13.