U.S. Passes $14.3bn Aid bill to 'Israel' Despite Democratic Opposition
The U.S. House of Representatives has approved a $14.3bn aid bill to "Israel" despite Biden's veto threats.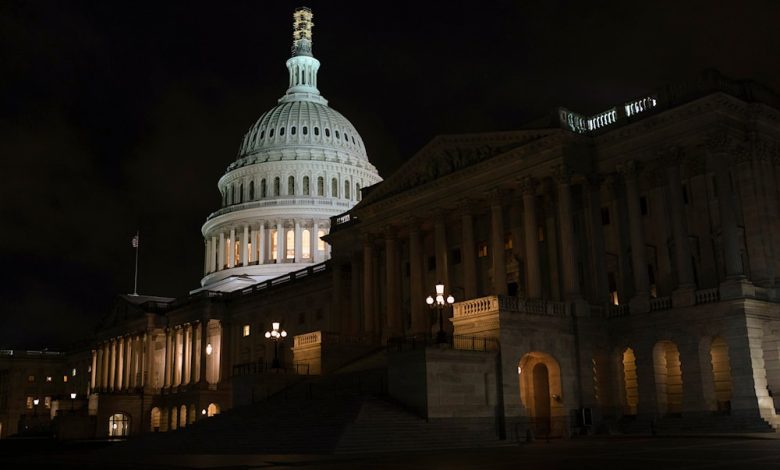 The U.S. House of Representatives approved a $14.3bn aid bill to 'Israel', despite warnings against the bill. The Republican measure was approved by 226-196, including 12 Democrats and two rejected Republican votes. 
On that note, Senate leader Chuck Schumer slammed the House bill as "deeply flawed", adding that the upper chamber of Congress is not expected to pass it. Moreover, US President Joe Biden has vowed to veto the bill "should it ever land on his desk."
It was the new Republican House Speaker Mike Johnston's first major legislative plan, which included $4 billion for the Israeli Iron Dome system. 
Republicans proposed slashing $14.3 billion in funds for the Internal Revenue Service (IRS), which is in charge of collecting US federal taxes, to balance the expense of aid to "Israel". However, the neutral Congressional Budget Office (CBO) stated that the proposed IRS funding cuts would result in less tax income and would increase the US deficit by roughly $12.5 billion over the next decade.
Two days ago, Biden had already warned that he would veto the bill if it were to be approved. 
On that note, House Republicans introduced a separate supplementary spending bill exclusively designated for "Israel" on October 30.
The move contrasted Biden's call for a more comprehensive $106 billion package, which would cover aid for both "Israel" and Ukraine, provisions for increasing provocations against China in the Indo-Pacific region under the pretext of enhancing cooperation and bolstering security along the US-Mexico border.
US military aid to "Israel": Here's what to know
This comes after Biden was ramping up military aid to "Israel" to pave the way for a "swift, decisive and overwhelming" response against the Palestinian Resistance, as the White House was requesting an additional $14 billion in support from Congress – most of which was meant for weapons.
Two aircraft carrier groups, USS Gerald R. Ford and USS Dwight D. Eisenhower, have already been sent to the region, which includes one missile cruiser, at least two destroyers, and dozens of aircraft including jet fighters alongside around 5,000 servicemen and women.
The US military claims to have prepared 2,000 personnel and a range of units on a heightened standby for potential deployment to "Israel". However, defense officials stated that the forces are not intended to serve in combat roles and are tasked with advising and medical roles, but some could enter to support Israeli forces.