UAE Foreign Minister: Aramco attack affects global economy, not Saudi Arabia alone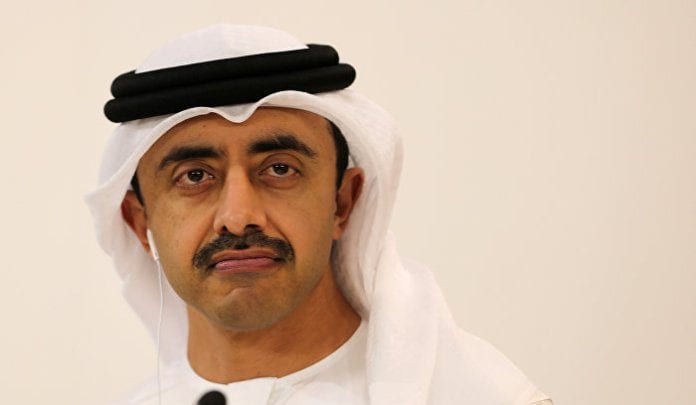 UAE's Foreign Minister Sheikh Abdullah bin Zayed Al Nahyan said that the Aramco attack affects the global economy, not only Saudi Arabia.
Speaking at the 74th session of the UN General Assembly in New York on Saturday, Abdullah bin Zayed said the UAE would not give up its right to sovereignty over the islands occupied by Iran.
UAE Mission to UN

✔@UAEMissionToUN

"إن الهجمات #الإرهابية المستمرة ضد المملكة العربية #السعودية الشقيقة واستمرار الاعتداءات على منشآتها المدنية والحيوية، لا يمس بأمن المملكة والمنطقة فحسب، بل يطال استقرار الاقتصاد العالمي."
He added: "Iran has continued to arm terrorist groups in the region, and the Iranian nuclear agreement did not correct their behavior, stressing the need not to interfere in the internal affairs of States."
The UAE minister said his country supports the political process of resolving crises in the region and will continue efforts to achieve peace in Yemen.