UAE Foreign Minister: Syria's Return to Arab Fold is Inevitable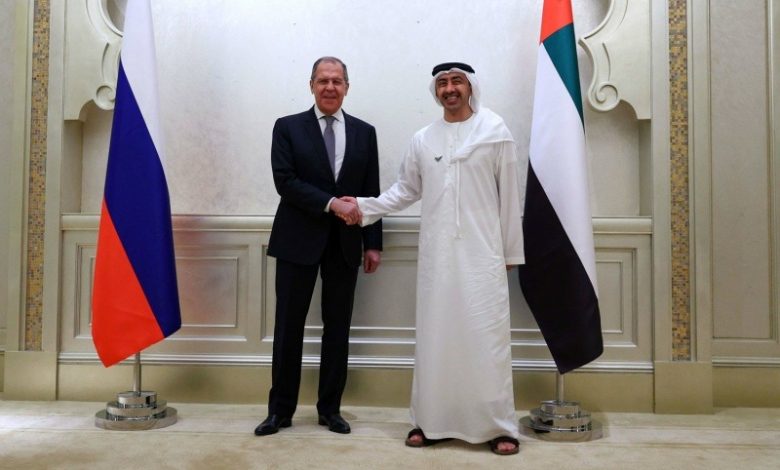 United Arab Emirates' foreign minister, Sheikh Abdullah bin Zayed Al Nahyan, said on Tuesday that Syria's return to the Arab fold was "inevitable"
The return of Syria to the Arab League is in the interest of Syria and other countries of the region, he told a told a joint news conference in Abu Dhabi, with his Russian counterpart Sergei Lavrov.
For his part, Lavrov said Russia welcomes the normalization agreements signed between some Arab countries and Israel, adding that his country was prepared to help in resolving the Palestinian-Israeli conflict.
He added, however, that the Caesar Act was the "greatest challenge" hindering joint work with Syria.
Talks between the ministers tackled developments in the Gulf.
Lavrov is on a tour of the region that will take him to Saudi Arabia and Qatar.
The Russian foreign ministry said that he was expected to meet with Abu Dhabi Crown Prince Sheikh Mohammed bin Zayed Al Nahyan.