UN condemns the attack on Abir Moussa in the Tunisian parliament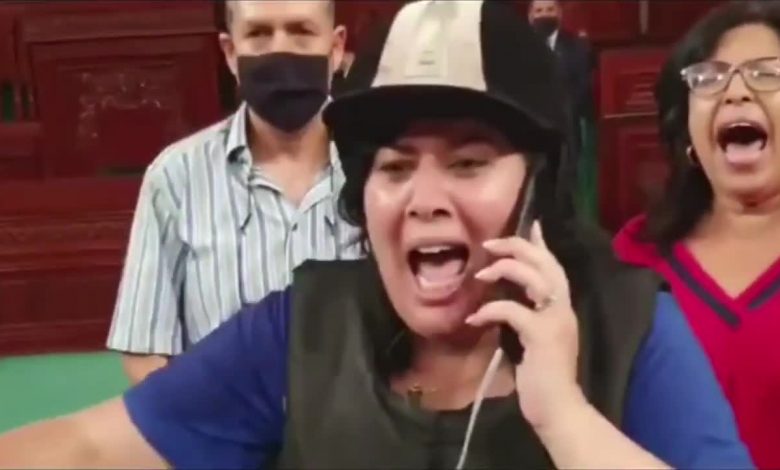 The United Nations team in Tunisia condemned, on Monday evening, the violence committed against the head of the Free Destour Party bloc in the Tunisian parliament, Abir Moussa, by one of her fellow parliamentarians during the plenary session on June 30.
In addition, the office of the United Nations Resident Coordinator in Tunisia, Arnaud Beral, said in a statement that "the United Nations team is following with concern what is happening in the Tunisian parliament, especially since the incident was not just an isolated case, but rather occurred after other recent cases of violence and hatred against Women parliamentarians and, more broadly, women active in politics in Tunisia.
serious threat
He added that "the United Nations considers that any act of violence against women politicians, whether physical or verbal, constitutes not only a violation of human rights, but also constitutes a serious threat to democracy and the participation of women in public life."
The United Nations team also urged the authorities to take appropriate measures against the perpetrators, calling on members of the House of People's Representatives, as the elected representatives of male and female citizens, to display the highest ethical standards in their conduct.
Two attacks in one day
It should be noted that last Wednesday's plenary session witnessed MP Sahbi Samara physically assaulting both MP Abir Moussa, head of the Free Destourian Party bloc, and her colleague in the same bloc, MP Wissam Al Shaari.
In the evening session, the same deputy was subjected to violence again, as the representative of the Karama coalition bloc, Seif El-Din Makhlouf, physically assaulted her.