President Kais Saeed Condemns the Violence in the Tunisian Parliament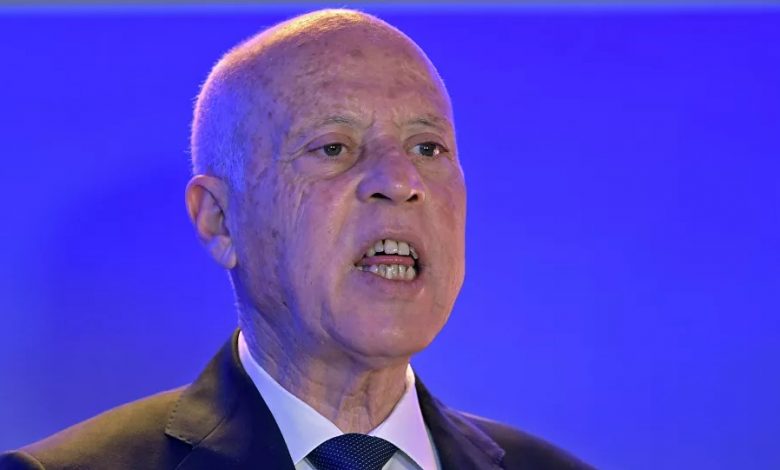 Tunisian President Kais Saied condemned, on Thursday, the violence that took place Wednesday in the Tunisian parliament, which targeted the leader of the Free Constitutional Party bloc, Abir Moussi, and the chaos that resulted, stressing the need to hold anyone who resorts to violence to account.
This came in a statement published by the Tunisian presidency on Thursday evening, after a visit by President Kais Saied to the military hospital, where he inaugurated a new wing of the resuscitation department. Saied stressed that "at a time when military health is achieving new medical success and medical and paramedical staff in Tunisia in general are facing diseases and epidemics, some other state institutions are witnessing manifestations of violence," referring to the parliament institution.
The Tunisian president also confirmed that the attack in Parliament was arranged 3 days ago.
For a while, President Kais Saeed has been calling for the lifting of immunity from MPs wanted for various charges, as he confirmed the existence of 25 cases filed against parliamentarians related to fraud and drug smuggling, and accused Parliament of neglecting and not responding to judicial decisions demanding lifting immunity and not submitting them to the plenary session for a vote.
And on Wednesday, the head of the Free Constitutional Party bloc, Abir Moussi, was subjected to two beatings inside the parliament's plenary hall, and in one day, by both independent  Sahbi Samara and head of the "Dignity Coalition" bloc, Seif El-Din Makhlouf, in an incident that sparked widespread controversy in the country, and demands By lifting the immunity of the two deputies, in preparation for their accountability and to ensure that they are brought before justice.
Kais Saeed stressed on more than one occasion that the law should be enforced on everyone fairly, adding that immunity cannot be a factor in helping to escape from punishment.
Meanwhile, in the face of repeated incidents of violence inside the parliament headquarters, Saeed is facing popular pressures demanding him to dissolve parliament, after it had turned into an arena of conflict between parliamentarians, a source of crises, and caused a tense political climate in the country.