United Nations condemns killing against migrants in Libya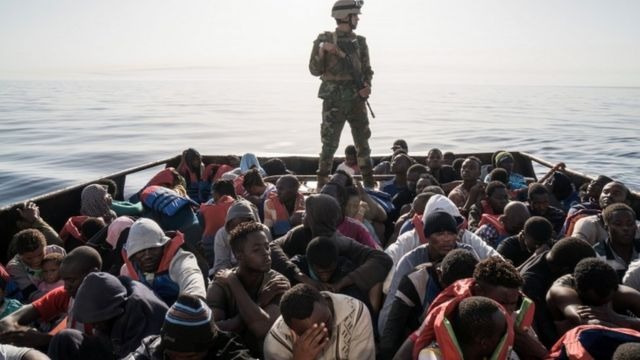 One migrant was killed and at least 15 others were injured, six of them seriously, during a raid by Libyan security authorities on temporary homes and shelters, on Friday, in Qargaresh, an area in Tripoli crowded with migrants and asylum seekers.
According to reports from officials of the Department for Combating Illegal Immigration, at least 4,000 people, including women and children, were arrested during this security operation.
The United Nations called on the Libyan state authorities to respect human rights and preserve the dignity of all people, including migrants and refugees, at all times.
Unarmed migrants were harassed, beaten and shot inside their homes.
The mission also received reports of communications being cut off, which prevented individuals from communicating, obtaining information or seeking assistance.
The United Nations also received reports that a young migrant was shot and killed, while five other migrants were wounded by gunfire, two of whom are in a critical condition and are now in intensive care.
Most of those arrested are now in arbitrary detention in detention facilities supervised by the Department for Combating Illegal Immigration of the Ministry of Interior in Tripoli.