World Health Organisation warns against immunity passports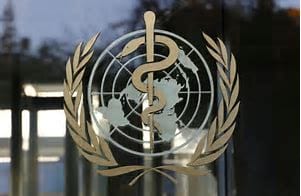 The World Health Organisation has warned governments not to use so-called "immunity passports" to allow people to return to work simply because they have antibodies for COVID-19.
Immunity passports are a proposed way of allowing countries to begin to lift their coronavirus lockdowns in a targeted manner and resume economic activity.
They would be issued to people who have already overcome a COVID-19 infection and test positive for antibodies to the virus, based on the assumption they are therefore immune.
But in an update to its guidance, the WHO warned there was "no evidence that people who have recovered from COVID-19 and have antibodies are protected from a second infection".
There are reports of dozens of reinfections of patients who had previously been diagnosed with the disease in East Asia, adding weight to the WHO's concerns.
Immunity passports have been suggested by health ministers in the UK and Germany, and Chile has officially announced its intention to issue them to patients who have recovered from the virus.
In the UK, Health Secretary Matt Hancock suggested "something like an immunity certificate or a wristband" to help manage the lifting of social distancing restrictions but critics described the proposal as problematic.