Qatari Sheikh Faisal bin Jassim Al-Thani provokes an interaction about the boycott of French Products
Sell Paris Saint-Germain and buy Galatasaray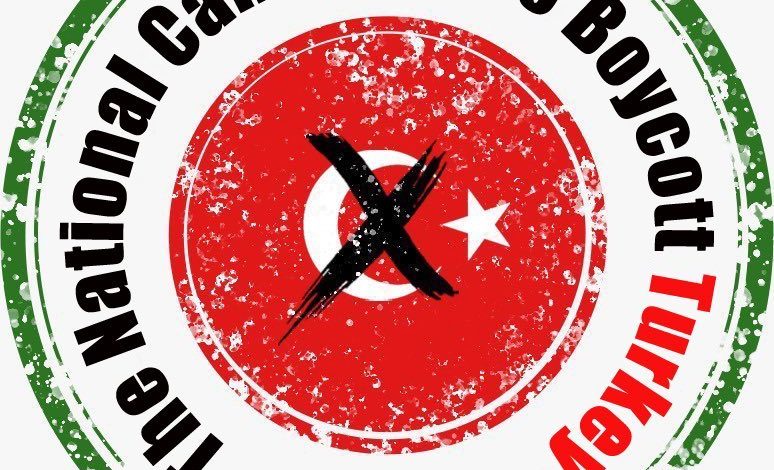 Qatari Sheikh, Faisal bin Jassim Al-Thani, called activists on social media to  replace of French products with Turkish products and goods.
اتمنى ان تنطلق حملة
#بدل_المنتج_الفرنسي_بتركي
في باقي الدول العربية والإسلامية فدولة تحترم الإسلام ونبيه الكريم ﷺ أولى بالدعم ممن يهين مقدساتنا ونبينا ﷺ تركيا تستاهل كل الدعم والمساندة والمحبة جودة في الإنتاج ومعقولية في السعر ومعنا في نفس المركب ومصيرنا واحد للعلو بإذن الله ﷻ
Faisal ben Jassim Al-Thani said in his tweet: "I hope that a campaign to replace the French product with Turkey will be launched in the rest of the Arab and Islamic countries. A country that respects Islam and its honorable prophet is first to support those who insult our sanctities and our Prophet Turkey deserves all support, support and love, quality in production, reasonable in price, and with us in the same boat and our destiny One for height, God willing"."
One of the top comments on social media activists highlighted the issue of the French club Paris Saint-Germain, which was bought by Qatar Sports Investments on June 30, 2011, where Ahmed Al-Farraj said: "Excellent … so you have to sell Paris Saint-Germain and buy Galatasaray Club .. Say Done. "
Another comment, Abdelaziz Al-Khamis commented on a tweet in which he said: "Start with yourself… sell Paris Saint-Germain and buy Galatasaray…you put yourself in bad situations."
Last Tuesday, a spokesperson for the European Commission warned against the call for a boycott of French products by the President of the Turkish regime, Recep Tayyip Erdogan.
He added, the European Union's agreements with Turkey confirms free trade in goods and Turkey should respect that, and all the calls to boycott the products of each member state are incompatible with the spirit of these obligations and will further exclude Turkey from the European Union.
and there is a customs union that links the European Union with Turkey, which activated on December 31, 1995.
According to the European Commission, in 2019 Turkey was the fifth largest trading partner of the European Union.
Turkey's president Erdogan had called to boycott French products and raged anger among Arab countries against French President Emmanuel Macron after defending the freedom to publish caricatures of the Prophet Muhammad.
This issue comes after Macron confirmed that France would allow freedom to publish caricatures of the Prophet Muhammad, during the ceremony in honor of Professor Samuel Paty, who was killed on the 16th. October by a Russian Chechen Islamist activist.