Brotherhood attempts seeks to start crisis in Tunisia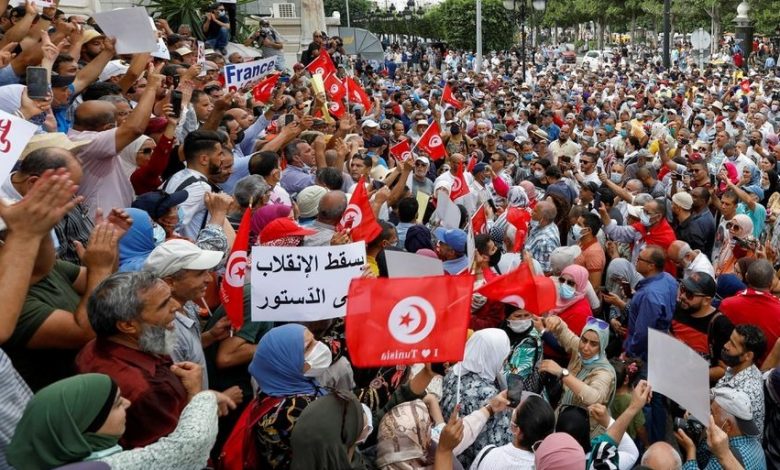 Assistant Secretary-General of the Tunisian Labor Union, Sami Tahiri, warned against slipping behind violence, considering that "the demonstrations the street in the current situation may lead to more conflicts."
He stressed that the Labor Union rejects the current protest and calls on President Kais Saied to the formation of the government.
Tahiri's statements came after massive demonstrations organized by Ennahda Brotherhood movement against decisions taken by the country's Tunisian president, Kais Saied, as as an attempt to aggravate the internal situation, on the other hand, protests came out in support to his decisions.
Official spokesman, Mohsen al-Nabati, called on supporters of the July 25 decisions (measures taken by Saeed, such as freezing the work of Parliament), to "take to the street and impose the popular demands on everyone" and not to be hostage to mercenaries and gangs of all kinds," referring to the Ennahda movement.
Ennahda movement called to protest in Tunisia, Saturday, against what it described as the "illegal" measures taken by President Kais Saied about two months ago.
The crowd was smaller compared to its previous demonstrations, amid tight security on Habib Bourguiba Street.
On the other side of the street, citizens refused to return to the pre-July 25 system, demanding Saied not to look back.
Tunisians are awaiting the next steps of the President of the Republic, about two months after the dismissal of the government, freezing the parliament, and the stripping of deputies of their immunity (last July 25).
It is noteworthy that Saeed had hinted at the possibility of adding amendments to the country's constitution in force since 2014. He pointed out that there are efforts to form a new government as soon as possible and to select ministers capable of achieving the people's demands.