Burkina Faso Expels French Military Attache Emmanuel Pasquier for 'Subversive Activities'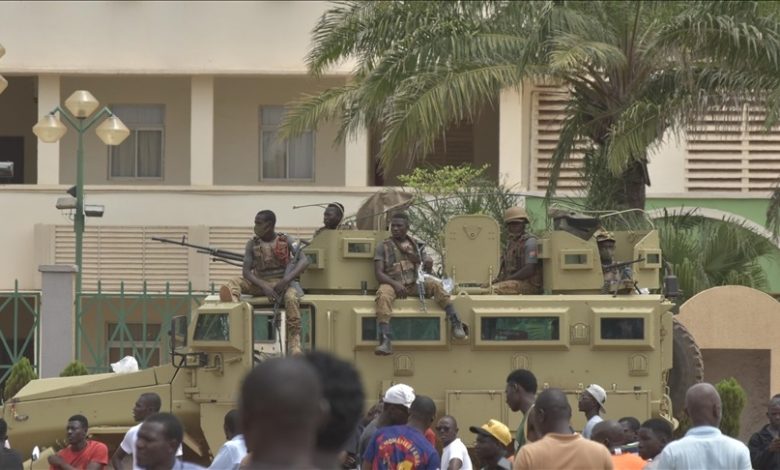 Burkina Faso's foreign ministry has notified France of the expulsion of the embassy's military attache for "subversive activities" in an official letter cited by AFP on Friday.
The ministry said Emmanuel Pasquier and his team had two weeks to leave the country, which underwent two military coups last year.
France, which withdrew troops from its former colony in the face of mounting hostility after Captain Ibrahim Traore seized power in September 2022, rejected the accusation.
The letter added that the French military mission in Ouagadougou would be closed.
"The accusation of subversive activities is obviously fanciful," a foreign ministry spokesperson told AFP in Paris.
France recalled its ambassador from Ouagadougou after the September coup and has not replaced the envoy.
Since the French pullout in January, Burkina Faso has developed closer contacts with Russia, an ally of the junta in neighboring Mali.
The impoverished landlocked country is in the grip of jihadist campaign launched from Mali in 2015.
More than 17,000 civilians, troops and police have died, according to an NGO monitor.
More than two million people have also been forced to flee their homes, creating one of Africa's worst crises of worst internal displacement.
On Sept. 30, Kabore's nemesis, Colonel Paul-Henri Sandaogo Damiba, was himself overthrown by the 34-year-old Traore.
Anger within the armed forces led to a coup on January 24 2022, toppling elected president Roch Marc Christian Kabore.