Cairo summit final statement stalled amid Western, Arab dispute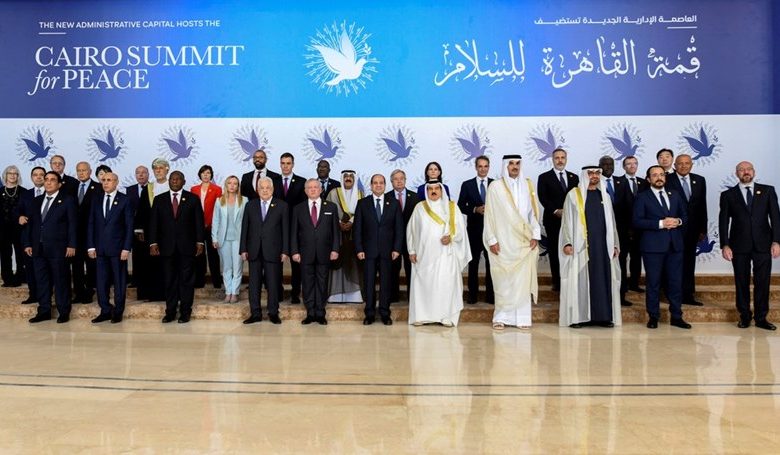 in Cairo said there were reports of a dispute between the Arab and Western delegations at the "Cairo Peace Summit" that hindered reaching a closing statement.
Our correspondent explained that among the points of disagreement was the Western delegations' refusal to demand a ceasefire or hold "Israel" responsible for "civilian deaths" across the Gaza Strip.
Moreover, the correspondent added that Western delegations also rejected the call to permanently open the Rafah border crossing.
There were also reports of efforts made by Western delegations to make sure that no final statement is issued in the first place by the Summit.
Named the "Cairo Peace Summit," envoys from nations such as Jordan, France, Germany, Russia, China, the United Kingdom, the United States, Qatar, and South Africa are participating in the single-day gathering on Saturday. Additionally, United Nations and European Union representatives are in attendance.
Leaders and high-ranking officials from over a dozen nations have convened in Cairo amid increasing concerns of a broader Middle East crisis in the wake of the brutal Israeli aggression on Gaza.
Algeria, Tunisia refuse to participate in the summit
Amid the savage and brutal Israeli aggression on Gaza, Algeria refrained from participating in the "Cairo Peace Summit," which is reportedly expected to focus on ways to de-escalate the situation in Gaza and the Palestinian territories.
Algerian President Abdelmadjid Tebboune had received an invitation from his Egyptian counterpart Abdel Fattah el-Sisi to participate in the summit scheduled for Saturday, October 21, 2023, in Cairo to discuss developments in the Palestinian cause and the "peace process". However, according to Algerian media, Algiers decided not to attend this summit.
Similarly, Tunisia has also decided not to take part in the summit in Cairo, according to Tunisian radio station Mozaique.