China Snubs Canada over Travel, Citing 'DISCRIMINATORY' Acts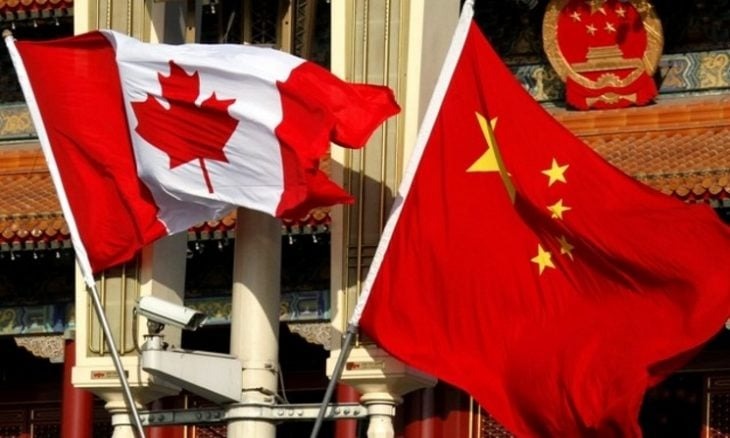 China cited discrimination by Canada when asked why the North American nation was left off a new list of approved travel destinations for tourists, moves that ramp up a five-year-old feud.
China's embassy in Ottawa said in a statement to CBC News that "lately, the Canadian side has repeatedly hyped up the so-called 'Chinese interference'" idea. It added that "rampant and discriminatory anti-Asian acts and words are rising significantly in Canada."
The Canadian media outlet said in a report Wednesday it had asked China why Ottawa wasn't included when Beijing lifted a ban on group tours to countries including the US, Australia and Japan.
During the saga over the detentions, Prime Minister Justin Trudeau rejected a prisoner swap, saying it would "demonstrate to China that they can just arrest Canadians and get what they want out of Canada." 
Tensions between the two stretch back to 2018 when China detained two Canadians after Huawei Technologies Co.'s Meng Wanzhou was arrested in Canada as part of a US investigation. China later released Michael Kovrig and Michael Spavor and celebrated after the executive was sent back to China.
Canada said last week the Chinese government was likely behind a series of "misleading narratives" that appeared on social media about Michael Chong, a prominent opposition politician who sponsored a motion in parliament declaring that Beijing's treatment of Uyghurs and other ethnic minorities in its western Xinjiang region amounted to genocide.
China's embassy responded to those charges by saying "the Canadian statement is complete nonsense and is outright slandering and smearing."
In May, Canada expelled a Chinese diplomat after a newspaper report that he was looking into penalizing Chong over his positions on Beijing, punishment that could entail sanctioning his relatives in Hong Kong. Hours later, China ordered a Canadian diplomat to leave the country.
Tensions between the two nations were on display at the Group of 20 summit in Bali in November, when Chinese President Xi Jinping publicly confronted Trudeau, accusing him of leaking details of a private meeting.
Canada also joined a diplomatic boycott of the Beijing Winter Olympics in 2022 that also involved the US, UK and Australia.