Egyptian delegation in Tripoli to discuss reopening Egyptian embassy in Tripoli
The embassy and the consulate suspended their operations in Libya in January 2014, after embassy workers were kidnapped by gunmen and the consulate was the target of a shooting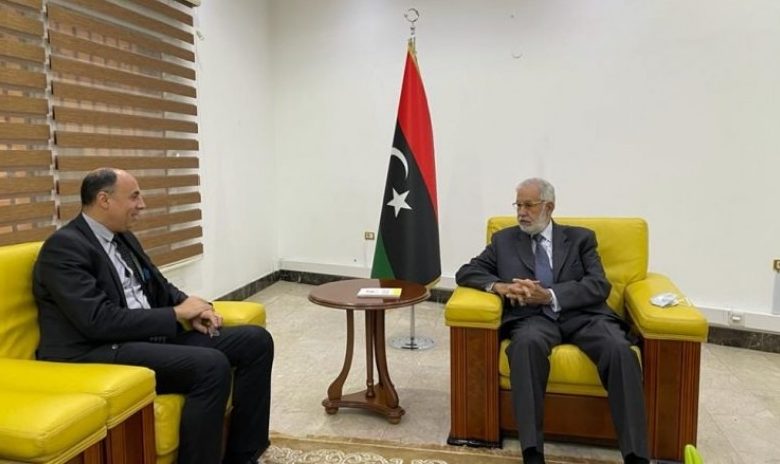 An Egyptian delegation has arrived in Tripoli as part of preparatory discussions and plans to reopen the Egyptian embassy and consulate in Libya.
This comes 10 days after a new Libyan interim government was selected through a UN-sponsored vote, a step that Egypt has welcomed.
Egypt did not immediately issue any official statement on the visit. According to state-run news agency MENA, however, the delegation is set to discuss with Libyan officials the logistical procedures and arrangements to reopen the embassy in Tripoli and the consulate in Benghazi.
Mohammed Al-Qiblawi, spokesman for the Government of National Accord's (GNA) Ministry of Foreign Affairs, told the media that the Egyptian consulate will be opened inside the embassy's Tripoli headquarters to serve the Egyptian community in the country.
The embassy and the consulate suspended their operations in Libya in January 2014, after embassy workers were kidnapped by gunmen and the consulate was the target of a shooting.
He added that the consulate is expected to resume its work on Monday, as an initial step before reopening the embassy.
Following the selection of a new presidential council and interim government through the UN-led Libyan Political Dialogue Forum, the Egyptian foreign ministry has expressed Egypt's readiness to work with the new Libyan authorities.
In a meeting with GNA Foreign Minister Mohamed Taher Siala, Egypt's foreign minister said the country is ready to work with the Libyan interim government until a new government takes over after the elections, which are scheduled in December.
President Abdel-Fattah El-Sisi has hailed the developments in Libya as "a step in the right direction."