Hosni Mubarak, former Egyptian president, dies at 91
Mubarak ruled Egypt with an iron fist until he was overthrown during the so-called Arab Spring uprisings that toppled leaders throughout the region.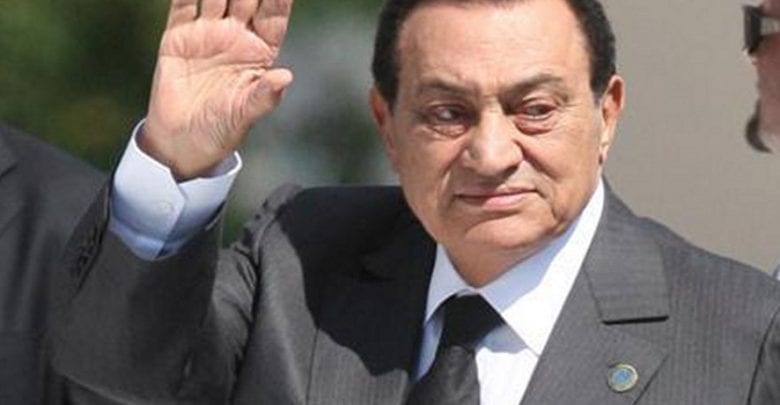 Hosni Mubarak, the former stalwart U.S. ally who ruled Egypt with an iron fist for three decades until he was overthrown in the Arab Spring uprisings of 2011, has died at age 91.
The Egyptian presidency said in a statement that it "remembers with great sadness the former President Mohamed Hosni Mubarak for what he gave to the nation."
Mubarak is feted by some in Egypt for his role in the October War, also known as the Yom Kippur War, in which a coalition of Arab states led by Egypt fought Israel for regional superiority in 1973. The campaign is widely seen as an Egyptian victory as the country claimed control of the Sinai Peninsula.
As the commander of Egypt's air force at the time, Mubarak later claimed to have personally started that war by striking an Israeli communications base with his fighter jet six minutes before the Arab forces' surprise attack began.
After year of turmoil, Arab Spring still churning
But if he was a hero to some, to the hundreds of thousands of Egyptians who rallied for nearly three weeks in Cairo's Tahrir Square and elsewhere in 2011, Mubarak will be remembered as a latter-day pharaoh and a symbol of autocratic misrule.
Mubarak was arrested in April 2011, two months after being ousted from office, and then sentenced to life in prison. But after six years, he was acquitted in 2017 on charges that he ordered the killing of anti-government protesters.
The charges against Mubarak said he failed to prevent the killing of almost 900 protesters, but he was later acquitted on appeal, to the anger of many Egyptians who again took to the streets.
However, Mubarak and his two sons,
, were then imprisoned on corruption charges. The sons walked free in 2015 but Mubarak wasn't released until 2017, then 88. He had spent much of his prison time in hospital.
On Saturday, the two sons were separately acquitted of illicit share trading during the sale of an Egyptian bank to the Bank of Kuwait in 2007.
Mubarak supporters celebrate court decision
Mubarak remained in Egypt after his release, and he and his family kept a low profile but still enjoyed special treatment under el-Sissi.
Alaa Mubarak said in a tweet: "He moved to God's mercy this morning, my father, President Mubarak. Oh God, forgive him and have mercy on him."
Mubarak, born in 1928, was vice president when his mentor, President Anwar Sadat, was assassinated by Islamic extremists in 1981 at an event to commemorate the October War of 1973.
Hardline Islamic groups were outraged by the peace treaty Sadat had signed with Israel in 1979, which marked the formal end of hostilities after the 1948 Arab-Israeli War.
Mubarak escaped the attack with a hand injury and was sworn in as president eight days later. The United States funded Egypt — and the Middle East's biggest army — with billions of dollars for his loyalty to Sadat's Cold War switch of allegiance and peace with Israel.
His funeral will take place Wednesday and there will be three days of national mourning.