Iran Makes Unspecified Warning Against an Israeli Ground Invasion of Gaza
The top Iranian diplomat hinted at Hezbollah's preparedness to act if the conflict escalates, warning that the resistance's actions could have significant consequences for "Israel."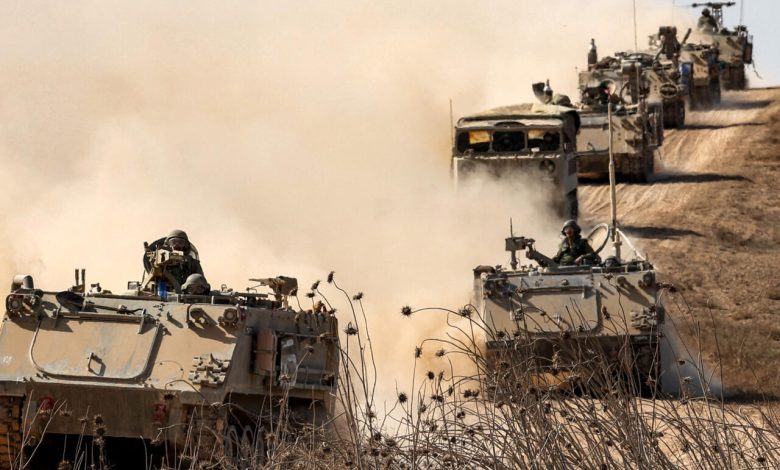 Iran has delivered a strong message to "Israel" via the UN that Iran will have to intervene if the Israeli aggression on Gaza persists.
Western concern is that such intervention could potentially transform the current conflict into a regional war. Diplomatic sources have confirmed this message and conveyed it through the United Nations, namely UN envoy to the Middle East Tor Wennesland who communicated with both the Iranian and Israeli parties.
The US recently deployed an aircraft carrier group and fighter jets to the region under the pretext of deterring any escalation, with the real aim of deterring other parties from intervening. 
Axios claimed that the Iranian Foreign Minister, Hossein Amir-Abdollahian, said that "Iran doesn't want the conflict to turn into a regional war" and wants to "try" and assist in the release of non-military settlers who were captured during Operation Al-Aqsa Flood.
Nevertheless, he also established Iran's redlines, stating that Iran would feel compelled to respond if "Israel" persists with its military operations, particularly if a ground offensive is initiated.
Amir-Abdollahian recently met with Hezbollah leader Hassan Nasrallah in Beirut and called on "Israel" to cease its actions against civilians in Gaza.
After the message was conveyed to the UN envoy, Wennesland called Israeli national security adviser Tzachi Hanegbi and other officials and informed them of Iran's warnings.
He also hinted at Hezbollah's preparedness to act if the conflict escalates, warning that the resistance's actions could have significant consequences for "Israel."
"I know about the scenarios that Hezbollah has put in place," Amir-Abdollahian said on Saturday. "Any step the resistance will take will cause a huge earthquake" for "Israel."
No chance for negotiation
Earlier today, Israeli Security Adviser Tzachi Hanegbi told a press briefing that he acknowledged "mistakes" in the intelligence evaluations leading up to a significant Hamas attack last weekend, and that there is no chance to consider the possibility of engaging in negotiations for a prisoner exchange agreement with Hamas. 
"There's no way to negotiate with an enemy we have sworn to obliterate," he said.
In a related context, US State Department spokesperson Matthew Miller said today that US Secretary of State Blinken held a "productive" one-hour phone call with Chinese Foreign Minister Wang Yi, to assume a mediation role for the purposes of implementing a ceasefire in the context of "Israel's" aggression on Gaza.
Blinken encouraged China to utilize its influence to assist with mediation efforts. China's peaceful relations with Iran, which supports Hamas and Hezbollah, were part of the discussion, spokesperson Miller said.
The Chinese Foreign Minister also expressed Beijing's desire for the swift organization of an international peace conference to facilitate the establishment of a comprehensive consensus.
In response, Wang emphasized that the US should assume a "constructive and responsible role" in expediting a return to the path of a peaceful resolution, as per a statement from the Chinese Foreign Ministry.