Libya Parliament Slams GNA for Signing Security Deal with Turkey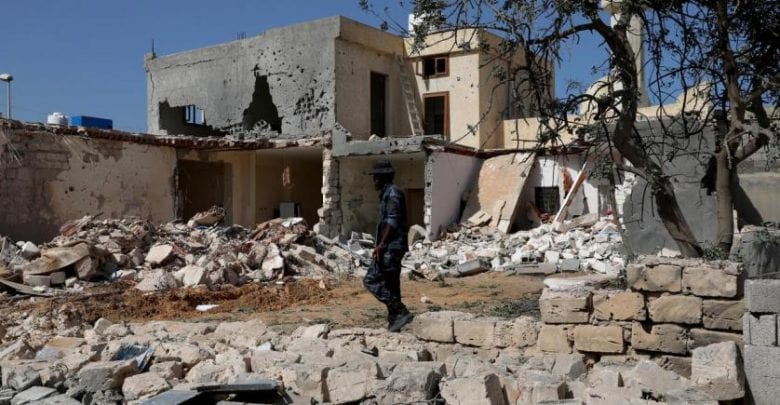 Libya parliament condemned on Thursday the Government of National Accord (GNA) for signing a maritime and security cooperation deal with Turkey as a "flagrant breach" of the country's security and sovereignty.
The parliament´s Foreign and International Cooperation Committee issued a statement saying the deal amounts to a "defense pact" and grants the Turkish government the right to use Libyan airspace and waters as well as build military bases on Libyan soil.
The agreement "does not only threaten the Libyan national security but also threatens the Arab national security and peace in the Mediterranean Sea," read the statement.
Ankara signed a military deal late Wednesday with GNA chief Fayez al-Sarraj following a meeting with President Recep Tayyip Erdogan in Istanbul, his office said.
Erdogan met with Sarraj to sign agreements on security and military cooperation, as well as maritime jurisdictions.
"We are confident that we will improve the security situation for the Libyan people together," Fahrettin Altun, communications director at the Turkish presidency, wrote on Twitter.
He called on other countries to support the GNA.
"Stability of Libya is critically important for the safety of Libyans, regional stability, and prevention of international terrorism," Altun tweeted.
The deal comes despite calls from the Arab League — which includes Libya — to end cooperation with Turkey in protest at its military offensive against Kurdish forces in Syria last month.
The Libyan National Army led by Khalifa Haftar has repeatedly said that Turkey has been providing military support to Sarraj's forces.
Last week, the LNA said it had carried out air strikes on the port city of Misrata, targeting armored vehicles delivered from Turkey and a munitions depot.
The LNA has been on the offensive since early April to take the Libyan capital Tripoli.