Libyan army shoots down Turkish drone in Tarhuna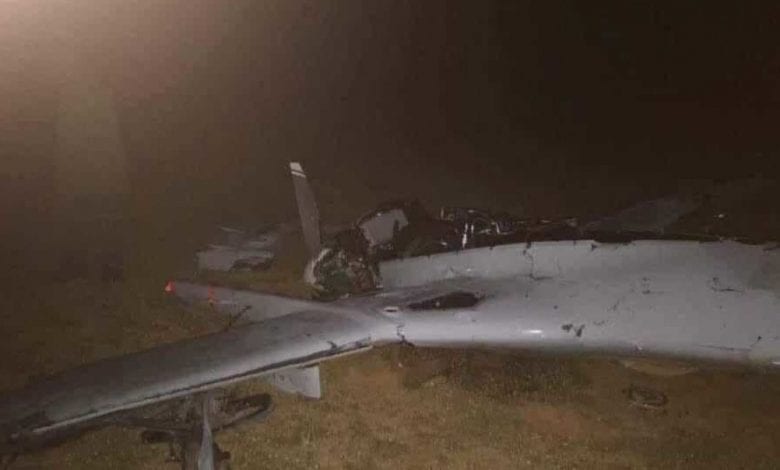 Libyan army announced, on Thursday-Friday-Friday, that it had shot down a plane Turkish A march over Tarhuna, south of the capital, Tripoli, is the second in a matter of hours.
This comes at a time when the Turkish-led Al-Wefaq Brigades announced the retaking of the town of Al-Asaba.
Before that, the Libyan army announced that its forces had resisted an attack by the military formations of Al-Wefaq led by Turkish forces.
A military source said, on Thursday, that the two planes tried to raid targets inside the city of Tarhuna, 88 km south of Tripoli, and the army defenses dealt with them, and shot them down before they succeeded in the bombing.
It is noteworthy that the terrorist militias bombed the city of Tarhuna with about 60 "Grad" missiles, most of which landed on civilian homes, in addition to the fall of one of them at the Salahuddin School, without causing human damage.
The city is under frequent attack from the Al-Wefaq militia, in addition to trying to cut supplies to the Libyan National Army.
Turkish aggression
It is reported that the spokesman for the commander-in-chief of the Libyan Armed Forces, Major General Ahmed Al-Mismari, He had confirmed in a press conference, Thursday, that "Turkey is under the guise of an agreement with the so-called reconciliation government to attack the Libyan people and their capabilities."
He added: "The sovereignty and freedom of our homeland are in danger and we must fight."
Al-Mismari revealed that the number of Turkish military personnel in Libya is 1500, as well as other elements of security companies.
He said, "Turkey is now preparing to transport 2,500 other special operations forces and commandos to Libya."