Libyan authorities released the Minister of Culture, Mabrouka Othman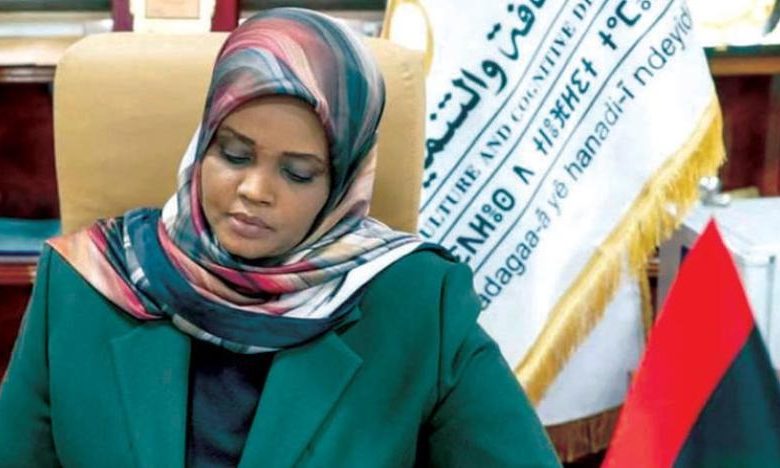 The Libyan authorities Today (Sunday) released the Minister of Culture, Mabrouka Othman, days after her arrest on charges of financial corruption. In late December, the Public Prosecutor ordered the minister's pretrial detention, pending investigations in corruption cases, including obtaining benefits in violation, spending public money in a manner other than the intended purpose, as well as forging documents.
The Public Prosecutor's Office stated in a statement that the Public Prosecution's order for pretrial detention came in connection with the case of perpetrating the facts and perpetrating the crimes of obtaining benefits in violation of the laws that surround public money with protection, and the disbursement of public money in a manner other than its designated.
He accused the minister of being involved in forging official documents for the purpose of complicating the procedures for reviewing and tracing aspects of public money disbursement.
This decision came about 10 days after the Minister of Education, Moussa Al-Maqrif, was arrested due to the failure to supply the textbook for the current academic year, which caused it not to be launched.
The contract to carry out the maintenance work of the House of Books and Publishing, the meeting hall and the traffic circle in front of the ministry building, despite the ministry's maintenance of all these headquarters last year, is the most prominent of the charges against the minister.
Pre-trial detention of officials and ministers has been repeated in Libya over the past years, but it often ended in their release or sentencing them to lighter sentences.