Libyan National army arrested "the most dangerous Syrian ISIS" in Libya
Turkey continues to send mercenaries to Libya to support Accord government factions against the Libyan army. After the transfer of 500 mercenaries from Syria, two planes landed at dawn today from Turkey, with 301 Syrian mercenaries on.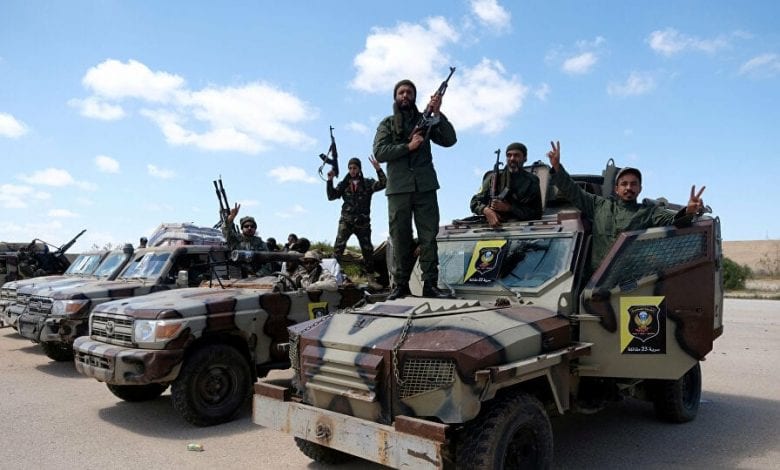 Al-Arabiya Net reported from its sources at dawn today that two Libyan planes landing from Turkey, with 301 Syrian mercenaries on board, landed, and confirmed that some of the plane's passengers do not speak Arabic, but he had not known their language.
In addition, the Italian website, "Itmal Radar", stated earlier that it had tracked a plane marked by the Kenyan Air Force, but its hexagon code (C9D52F), confirming that it belonged to the Turkish Air Force, left Istanbul heading south towards Libyan territory, stressing that the plane was transported mercenaries to Libya.
He also pointed out that a Turkish military plane's flight from Istanbul to Misurata had been spotted, saying, "The first C-130E Turkish Air Force has left Misurata."
He added, according to Al-Sharq Al-Awsat newspaper, that this same plane made flights from Istanbul to Misurata last Thursday and Friday, expecting that it will make other trips to Libya.
This comes after the Libyan army confirmed, on Sunday night, more than 100 dead and 22 Syrian mercenary prisoners in Yarmouk camp. The army spokesman, Ahmed al-Mismari, said that the army's air force has retaken large areas, pointing out that what the army is doing is repositioning and not withdrawing.
In the same context, the Libyan National Libyan Army announced the arrest of a leader of ISIS mercenaries called Muhammad al-Ruwaidani (named Abu Bakr al-Ruwaidani), who fights with Accord factions, describing him as one of the most dangerous ISIS fighters who moved from Syria to Libya.