Military component of the authority suspends its meetings with the "civilian"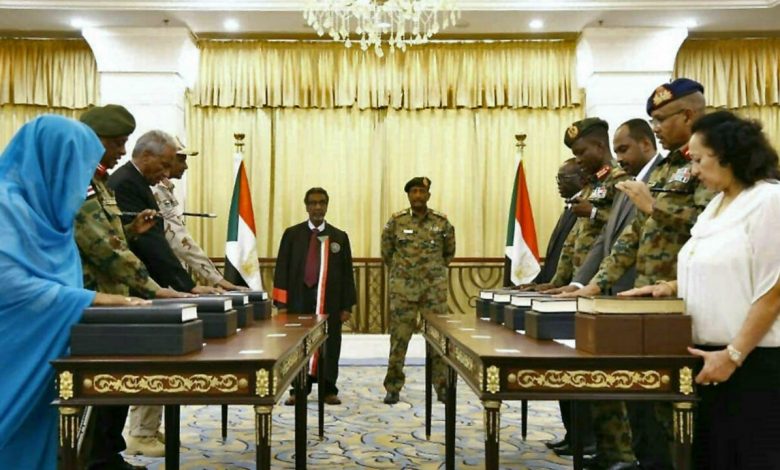 A Sudanese government source said, on Sunday, that "the military component of the Sovereignty Council has suspended all meetings with the civilian component," in light of tension between the civilian and military leaders leading the transitional period.
The source added, asking not to be named, "There are reports of (security and military) guards
It was not immediately possible to obtain comment from the military component of the transitional authority.
withdrawing the ministers of the transitional government in light of the charged atmosphere."
The source's talk comes in light of tension between the civilian and military leaders leading the transitional period in the country, following the dismissal of the army leadership, on April 11, 2019, for Omar al-Bashir from the presidency (1989-2019); Under the pressure of popular protests condemning the deteriorating economic conditions.
And on Tuesday, the Sudanese army announced that it had thwarted a failed coup attempt, which it said was supported by military elements.
The Vice-President of the Sovereignty Council, Muhammad Hamdan Dagalo (Hemedti), considered the following day that "the causes of military coups are politicians who neglected citizen services and were preoccupied with chairs and the division of power."
Muhammad al-Faki Suleiman, a member of the council from the civilian component, responded during anSince August 21, 2019, Sudan has been living a 53-month transitional period that ends with holding elections in early 2024, during which power is shared by the army, civilian forces and armed movements that signed a peace agreement with the government on 3 October.
interview with "Sudan" TV (official), on Friday, saying that "there is an attempt by the military component to modify the political equation, and this violates the partnership process," describing this as a "real coup."
During the transitional period, the country will be run by a civilian government and a Sovereignty Council (representing the presidency) consisting of 14 members: 5 soldiers, 6 civilians, and 3 armed movements.