Palestinian Elections: Escalating conflict inside "Fatah" movement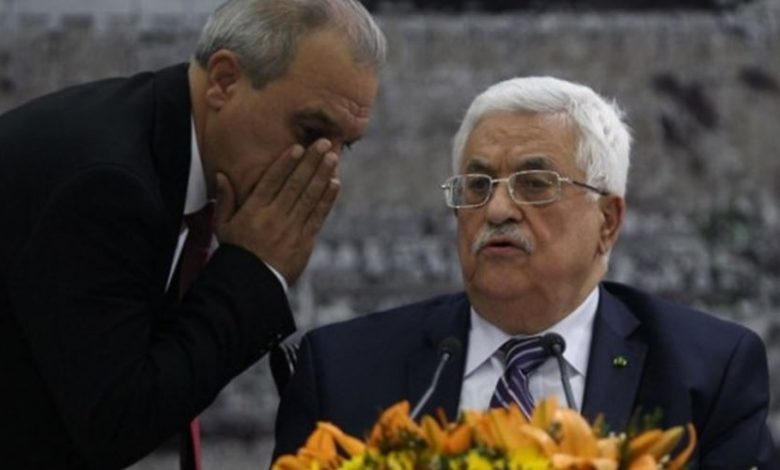 Escalating conflict inside Fatah movement again, specifically over Abbas's succession, Officials believes that the elections will lose "Fatah" many of its gains, and will strengthen certain individuals within the movement, this coinciding with expectation about the possibility of an alliance between Hamas, Muhammad Dahlan and Marwan Barghouthi to form the Palestinian government .
The member of Fatah Central Committee, Jibril Rajoub, is still insisting on holding the elections on time, while Azzam Al-Ahmad and Majid Faraj oppose him, saying that the elections enhance Rajoub's position to be the successor of "Abbas 85 years", some sources in Fatah reported.
Abbas supports Ahmed and Faraj opinion, who have reported in the recent few weeks indicating that his movement's status will be lower than expectations due to the participation of three election lists, knowing that there is big chance that Hamas may win the elections, in addition to the huge support for reformist movement leader in Fatah, Muhammad Dahlan, he get's a lot of voices from Gaza, West Bank more than expected.
In another hand, "Hamas" sources reported that a number of "Fatah" leaders tried to convince them to postpone the elections under the excuse that the occupation preventing the Palestinians to vote in occupied Jerusalem, while "Hamas" requested to find ways to solve this issue and challenge the rejection of the occupation, Fatah refused Hamas request saying that "it will affect its relationship with the enemy, who may return to impose sanctions, and prevent the transfer of funds to the Authority, which will plunge it into a new crisis".
Sources said that Abbas was angry during the last "central" meeting, after "Hamas" refused his offer to cancel the elections, and with the Europeans continuing their pressing position to hold it as a condition for continued support, There is low expectation that Fatah list chance to be the largest list in the "Legislative Council", and the possibility of an alliance between "Hamas, Muhammad Dahlan and Al-Qudwa – Barghouthi, to form the new government and get rid of "Abu Mazen's" power over the three authorities.