Palestinian factions warn against Israeli flag march in Al-Aqsa Mosque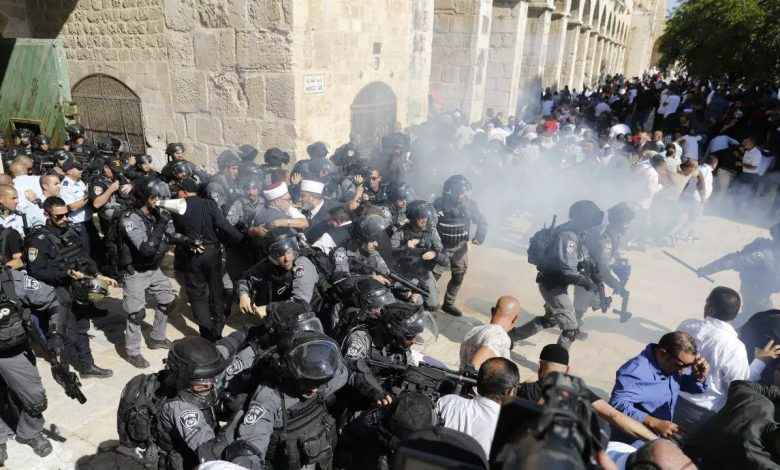 Leaders of Palestinian factions, including the Islamic Resistance Movement (Hamas), on Thursday warned Israeli far-right groups against organizing the flag march in East Jerusalem scheduled on Sunday.
At a joint news briefing held in Gaza, the factions said Israel should avoid the "stupidity" of allowing the flag march to reach the Al-Aqsa compound, which is holy to both Muslims and Jews and the focal point of recent clashes.
"This scheme will be a powder keg that will explode and ignite the entire region," the factions' leaders said in a statement, adding that "the factions and its armed wings are ready in all fields to confront this aggression."
Meanwhile, the factions urged the Palestinians to defend the Al-Aqsa Mosque from any attack by the organizers of the flag march.
The controversial flag march is due to take place on Sunday to mark Jerusalem Day, which commemorates the unification of the city after Israel annexed East Jerusalem in 1967. Its route is scheduled to pass by the Damascus Gate and the Islamic quarter in the old city.
They also called on the Arab countries, mainly Egypt, to immediately intervene "to halt the Israeli criminal behavior," adding that the consequences of storming the Al-Aqsa Mosque and the Dome of the Rock would be adverse.