Palestinian President Abbas: " Al-Qudwa should Back like a "Rabbit", to retreat expel decision"
rabbit that he was before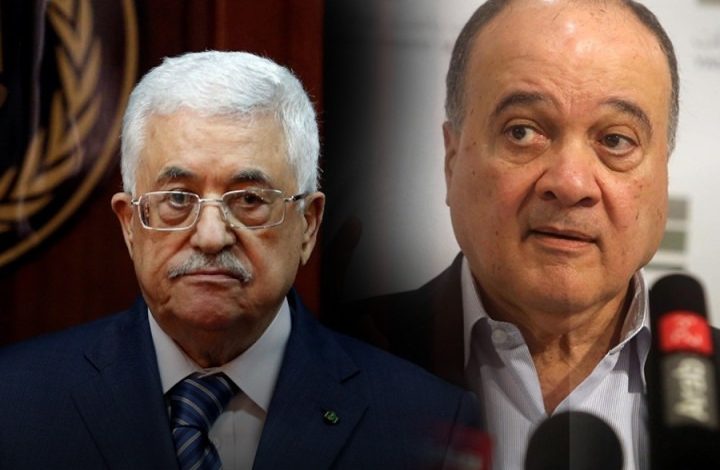 Palestinian President Mahmoud Abbas is likely to expel veteran official Nasser al-Qudwa from the Fatah Party over his decision to run a separate list in May's legislative decision, a senior Fatah official said Tuesday.
The official, who requested anonymity, said Abbas took the decision to expel Qudwa during a meeting of Fatah's Central Committee Monday but gave him 48 hours to shift course and declare officially that he won't run a separate list before making his expulsion official.
"Qudwa still has a chance to retreat, this won't happen unless he meets President Abu Mazen's condition that he returns to the committee like the rabbit that he was before," the source said.
The source said Abbas, also known as Abu Mazen, will not hesitate to expel anyone who goes against the will of Fatah's leadership and the decision to expel Qudwa was a message to everyone that the party will not tolerate the running of any lists at the elections. 
Qudwa is a longtime member of Fatah's top Central Committee who last week announced he was forming a new list that would run separately from Fatah in the elections in May.
The elections are part of a broader push for reconciliation between Fatah and Hamas, seen as vital to building broad popular support for any future statehood talks with Israel, frozen since 2014.
The Palestinians' last parliamentary ballot in 2006 resulted in a surprise victory by Fatah's main rival Hamas. That created a rift that deepened when the Islamist group wrested military control of Gaza from the Fatah-led Palestinian Authority two years after Israel withdrew settlers and soldiers from the territory.
Party lists for the legislative ballot are due by March 20.