President Kais Saied thwarts Brotherhood plans to rule Tunisia through chaos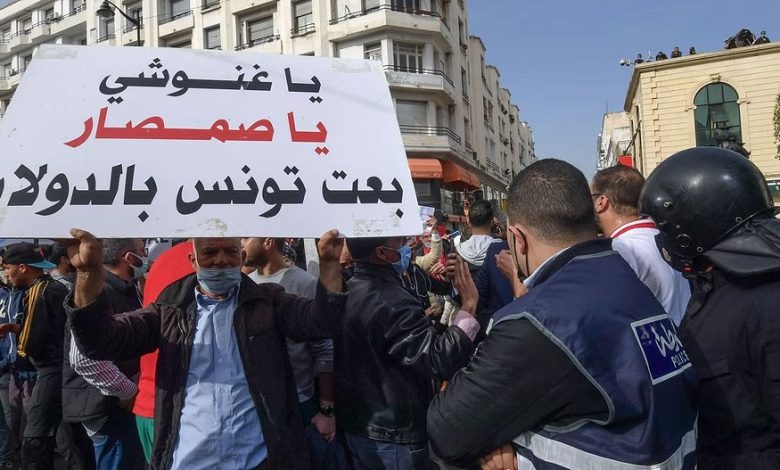 After the popular uprising around them and the failure to experiment with governance and representation of the people, the Tunisian Brotherhood continues to play on the strings of crises and escalate them in cooperation with its allies, to cause chaos in the street and block the path of political reform initiated by Tunisian President Kais Saied.
However, the Tunisian presidency sent messages to this organization, which is involved in issues of corruption, violence and political assassinations, thwarting the Brotherhood's plans aimed at a political return from the gate of the economic crisis.
The Tunisian president said in a statement that it is no longer a secret to anyone that whoever stands behind the continuing losing of foodstuffs seeks in every way to fuel the social situation in order to benefit politically.
This came during a meeting between the Tunisian President Kais Saied, on Friday at the Carthage Palace, the Tunisian Prime Minister, Naglaa Boudin, the Minister of Trade and Export Development, Kulthum Ben Rajab, and the Director General of Customs, Najat Al-Jawadi.
According to the Tunisian presidency statement, the meeting touched on the reasons for the loss or scarcity of a number of foodstuffs, noting that this phenomenon, which he described as "unnatural," was not known to Tunisia even when it witnessed major economic crises in the past decades.
The Tunisian president stressed that the people are no longer aware of the reasons for the loss of a number of foodstuffs, he also demands that all those who have committed crimes against him and all those who seek to starve and abuse him be held accountable.
The Tunisian president stressed the need for all concerned authorities in the state to assume their responsibilities, and to form a strategic stockpile to abort desperate attempts to fabricate crises.
The Tunisian Brotherhood is trying to fabricate crises from time to time in the African country, hoping to strike at the relationship between the presidency and the Tunisians who chose the path of July 25, 2021, to break free from the clutches of the terrorist organization.