South Sudan President ignored international calls to reach a consensus with his opponents and insists on dividing the states into 32 despite international pressure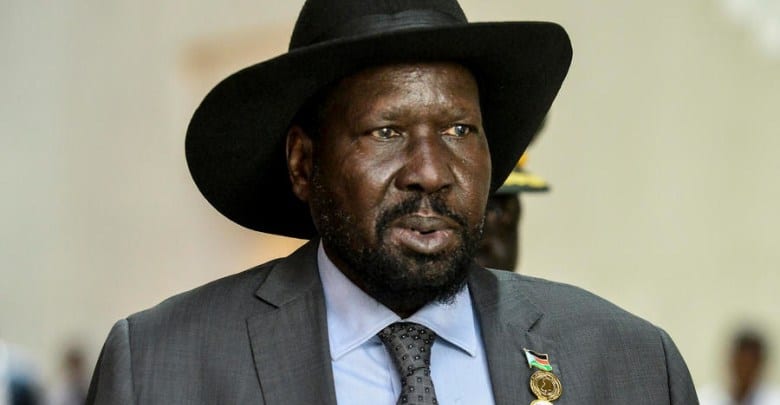 South Sudan President, Salva Kiir, on Friday ignored international calls to reach a consensus with his opponents to break the deadlock that threatens the ceasefire in the context of the six-year war.
Kiir and rebel leader Riek Machar are facing increasing international pressure to resolve their succession by February 22 and form a unity government as part of a peace deal.
The two leaders passed two previous deadlines to reach peace to end the war that killed at least 380,000 people and millions of people subsequently suffered from extreme poverty.
But with a week remaining until the deadline expires, Kiir said he will not back down from a key sticking point in the deal – the number of states in the newly emerging country.
"This cannot work because we cannot solve problems with another problem," Kiir told supporters in Juba.
The number of states is a contentious point, as state borders will determine the division of power in the country.
And when he became independent from Sudan in 2011, South Sudan had ten states according to the country's constitution. CARE increased its number in 2015 to 28, and later to 32.
His opponents said that the redrawing of state borders is part of a "divide and rule" plan to divide opposition strongholds and ensure the dominance of government supporters.
And Kiir points out that reducing the number of states may cause a conflict. Machar ignored the proposal to return to the original number of states.
"When Riek Machar said + let's go back to ten states +, I told him, dear (…) What will you do with government employees in 32 states?" Kiir said Friday.
Machar said he could not return to his previous position as vice president unless the state issue was resolved.
Delegates called on both sides to abide by the ceasefire and make concessions.
In a joint statement issued by Britain, the United States and Norway on Wednesday, "The unity government must be inclusive (for everyone) to be credible (…) and it cannot be formed on the basis of unilateral action."
It is reported that Kiir and Machar are two old rivals who have been involved in fighting and reconciling several times.
"We urge the two parties not to allow the collapse of the peace agreement only because of a dispute over the number of states," said the South Sudan Civil Society Forum, which includes about two hundred development organizations.