Tunisia: Campaign of solidarity strongly condemns the aggression on PDL leader Abir Moussi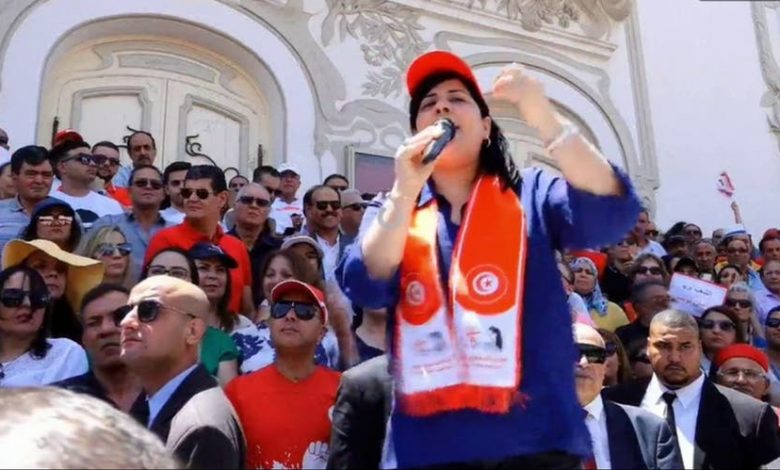 Tunisia:  UGTT firmly condemned the attack suffered on  Wednesday, January 27, 2021, by PDL MP Abir Moussi, under the dome of Parliament by  Al Karama MP Seif Eddine Makhlouf.
The trade union said it blames the decay of the situation on the Parliament and the entire country, on Rached Ghannouchi and Ennahdha, calling on MPs to stand up against the violence erupting in Parliament. and evoking the "militia" role played by Al Karama to harass MPs and defame the media, civil society and all those who do not share its positions.
The UGTT emphasized that the violence was echoed in the Parliament, against Abir Moussi in particular, without any pressing decision being taken by the presidency of the Parliament against  Al Karama.
Also the Democratic Current MP Samia Abbou strongly condemned the aggression of her colleague PDL leader Abir Moussi by  Al Karama MP Seifeddine Makhlouf.
"I completely support my colleague, no reason justifies the violence", she added, asserting that Makhlouf was attempting to provoke Abir Moussi and this by going to a room where the PDL MPs were in a sit-in.
"Makhlouf is simply trying to get attention, he has a real problem with himself and with others, he vowed not to vote for the cabinet reshuffle and he ended up doing it," she said.