Tunisian Abeer Moussa: "My party will never ally with Brotherhood"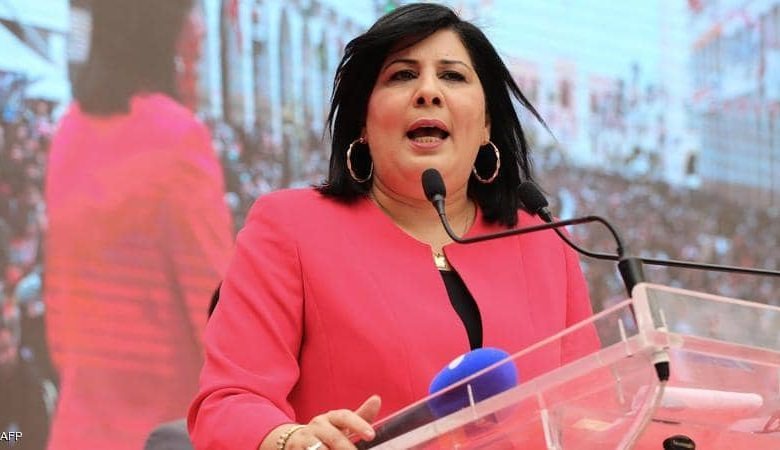 President of the Free Constitutional Party, Abeer Moussa, announced that her party will never ally with Brotherhood, in reference to "Ennahda" movement headed by Rached Ghannouchi, in case the two parties win the upcoming legislative elections.  
She added that the party aims is to enlighten public opinion that this Brotherhood movement consists of violent militias, it is ready to sell the country in order to stay in power.
About a week ago, Moussa said that her country is facing a crisis that threatens its stability because of the Brotherhood groups, she is waiting a decision from Tunisian President Qais Saeed to punish them.
She explained in an interview with an Egyptian channel, that the Tunisian reality is witnessing a "constitutional crisis according to the bad economic, tense political, and social conditions that are threatened, as a result of the rule of the Brotherhood, who knew that they would be rejected by the people, Tunisian street."
She also considered that this constitutional crisis "worries everyone, threatens the existence and stability of the country,"
She added: "We are waiting for a decision from the President to put an end to the Brotherhood, punish them and return them, so that Tunisia can recover."