Tunisian brotherhood leader Rached Ghannouchi questioned again by counter-terrorism police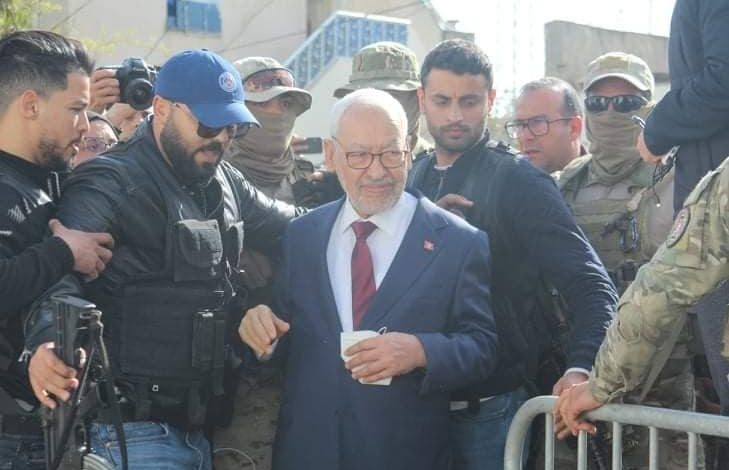 A Tunisian judge on Wednesday put off a terrorism hearing against brotherhood leader Rached Ghannouchi until November.
Police had questioned Ghannouchi for more than 12 hours overnight over accusations that he had helped Tunisians travel to Syria to fight for ISIS during last decade.
The 81-year-old head of the Islamist Ennahda party, who was also speaker of the dissolved parliament.
Another senior Ennahda figure, former Prime Minister Ali Lareyedh, will face a hearing later on Wednesday over the same accusations, which he also denies.
Ghannouchi was summoned to meet the terrorism police on Tuesday and questioned from 5:00 p.m. until 6:00 a.m. on Wednesday, his lawyer Samir Dilou said. He was also summoned on Monday.
Ghannouchi was also investigated earlier this summer regarding accusations of money-laundering.
Saied's critics accuse him of a coup for seizing most powers last year, he says his actions were legal and necessary to save Tunisia from years of political paralysis. In July he passed a new constitution ratifying his expanded powers through a referendum.