Tunisia's President accuses internal parties for plotting his removal & assassination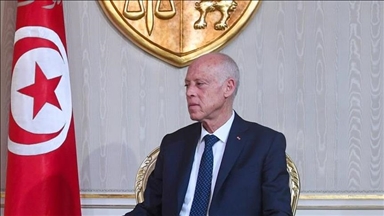 Tunisia's President Kais Saied Tuesday finger-pointed unspecified parties in the North African country that he believes attempted to remove him from power and even assassinate him.
Speaking at a meeting with Prime Minister Hichem Mechichi and several other former Premiers as part of the build-up to a national dialogue aiming at finding solutions to the country's current woes, the President said he has evidences of his allegations.
Saied is being demanded to head a national dialogue to fix the political conundrum that has gripped the country and marked by mistrust between the presidency, the Prime Minister's office and the parliament.
"The dialogue cannot be approached in the same way as the old dialogues. True patriots do not organize meetings abroad in order to find a way to remove the President of the Republic even by assassinating him," he told his guests.
The situation has caused a stalemate in decision makings, which has affected the North African country's economic and financial performance.
Saied in January survived an assassination attempt after a mail parcel containing ricin, was sent to him, his office had then said.
Several voices have accused Saied of being the bottleneck in the political standoff. For the Tunisian leader, the country needs political reforms, including the amendment of the Electoral Code and certain articles of the constitution, reports say.