Tunisia's President calls for a national dialogue leads to a new political system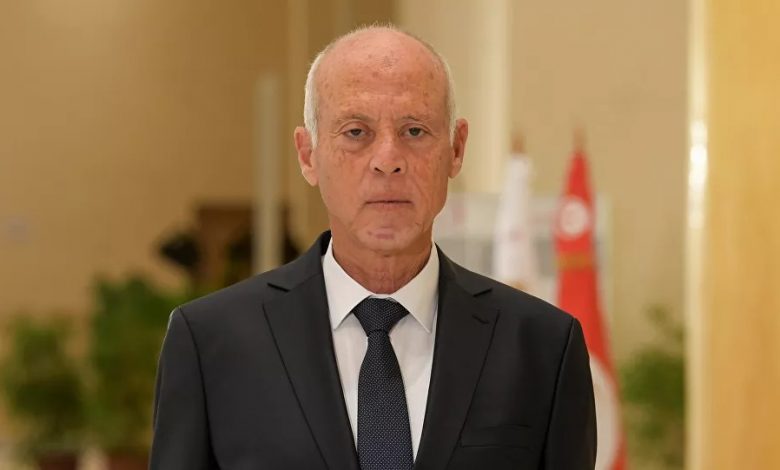 Tunisian President Kais Saied called on Tuesday for a national dialogue that would lead to agreeing on a new political system and amending the 2014 constitution, which he said was "all locks", in an effort to resolve the country's acute political crisis.
The Tunisian constitution, which was approved by parliament in 2014 after the 2011 revolution, was widely praised internationally, and was described as a modernist constitution that guarantees freedom of belief.
Said's statements may pave the way for ending the months-long political stalemate and the dispute between him and Prime Minister Hisham al-Mashishi, who is backed by Parliament Speaker Rashid Ghannouchi, head of the moderate Islamist Ennahda party, due to the conflict between the president and the prime minister over powers and political alliances.
But most politicians admit that it includes many controversial points that need to be amended, especially with regard to the distribution of powers and the limits of powers between the president, the prime minister, and parliament. Disagreements over the interpretation of the constitution have led to recurring political crises since 2016.
During a speech during his meeting with Al-Mashishi and three former prime ministers, Saeed said, "Let's enter into a serious dialogue… regarding a new political system and a real constitution, because this constitution is based on putting locks everywhere and institutions cannot go through locks and deals."
While Ennahda, the largest party in parliament, supports the establishment of a purely parliamentary system, arguing that the presidential system may allow the reproduction of a new dictatorship, President Said does not hide his preference for a presidential system, like many other politicians who believe that Tunisia needs one leadership.
Saeed had said in April that his powers as commander in chief of the armed forces also include the internal security forces, not just the army, in an escalation of his dispute with Al-Mashishi over the powers and based on controversial chapters in the constitution.
The current system is a mixed system in which the president is directly elected, but most of the powers are in the hands of the prime minister, who is appointed by the ruling coalition.
Tunisia is the only Arab country that has made a peaceful transition to democracy after the Arab Spring uprisings in the region in 2011.
But the country's economy has been hampered by heavy debts, deteriorating public services and made worse by the coronavirus pandemic.