Two Israeli Settlers killed Following An Operation in Huwara
Israeli media reports the death of two settlers as a result of a shooting operation on a car in the town of Huwara in the West Bank.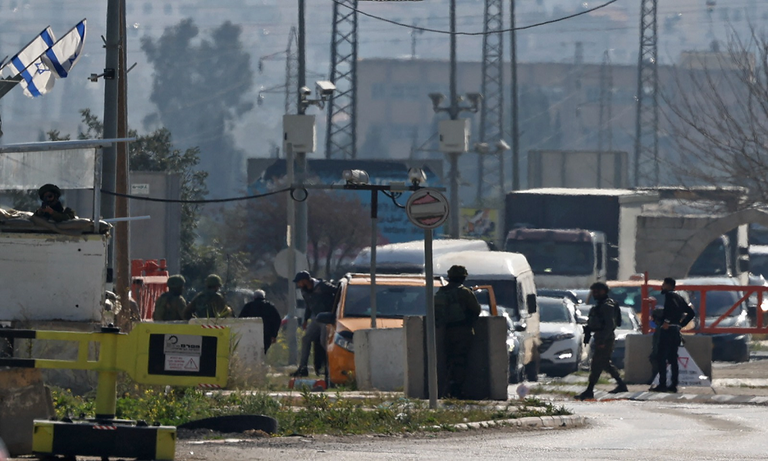 Israeli media reported on Sunday that two settlers were killed with an M-16 rifle in a shooting operation near the town of Huwara, Nablus, in the occupied West Bank.
Israeli Channel 12 reported that the one behind the operation rammed the car of the two Israelis, then got out of his car, shot them then left the scene. The channel indicated that the Israeli occupation forces went to the area and are now looking for him.
أسود العرين تزأر في حوارة
شيل يا بطل العرين شيل
قتيلين من المستوطنين في عملية حوارة البطولية pic.twitter.com/gceLTtPmJx

— Palestiner 🇵🇸 (@fer9s) February 26, 2023
Following the incident, Yoav Gallant, the occupation's Minister of Security, stated, "We will soon conduct an assessment of the situation and take decisions regarding the Aqaba summit."
In the same context, the head of the regional council, Yossi Dagan, called on the government to turn the tables on the Palestinian Authority, have the Israeli delegation from Jordan, and launch a military operation.
The head of the settlement council in the northern West Bank described the process that took place in Huwara as "difficult".