Ukrainian forces attack Donetsk with a "Tochka-O" missile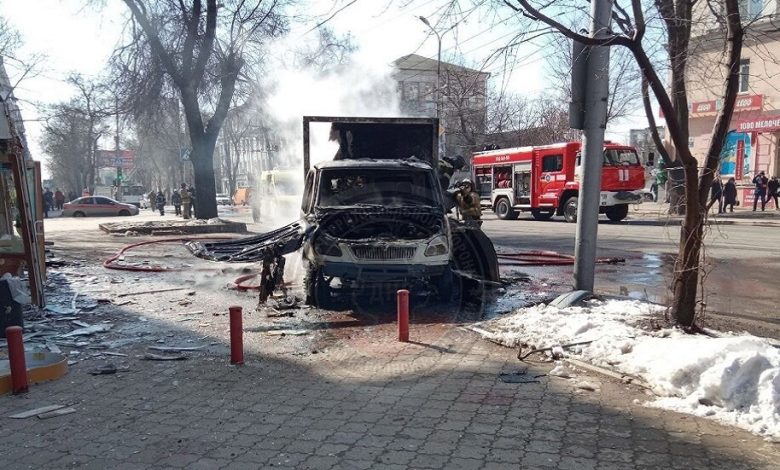 Russian President Vladimir Putin briefed Israeli Prime Minister Naftali Bennett on the latest developments in Ukraine, and the brutal practices of the Ukrainian army targeting civilians in Donetsk.
The Kremlin statement indicated that "the two leaders discussed the situation in Ukraine, and that Putin drew attention to the brutal action of the Ukrainian army by deliberately striking a neighborhood in the center of Donetsk using cluster munitions."
"The Russian president shared with him the latest assessments of the negotiation process between representatives of Russia and Ukraine," he added.
The Kremlin confirmed that the two leaders agreed to continue contacting them in this regard.
For his part, Bennett briefed Putin on the results of recent contacts with leaders of a number of countries on the Ukrainian crisis.
The authorities of the Donetsk People's Republic announced that 20 people, including children, were killed and others wounded as a result of an attack by Ukrainian forces with a "Tochka-O" missile on the city of Donetsk today, Monday.