Zelensky asks G7 leaders to give Ukraine "Air Defence Systems" To defend against Russia's attack
The Ukrainian President also accused Russia of 'trying to directly draw Belarus into this war' during his meeting with G7 leaders.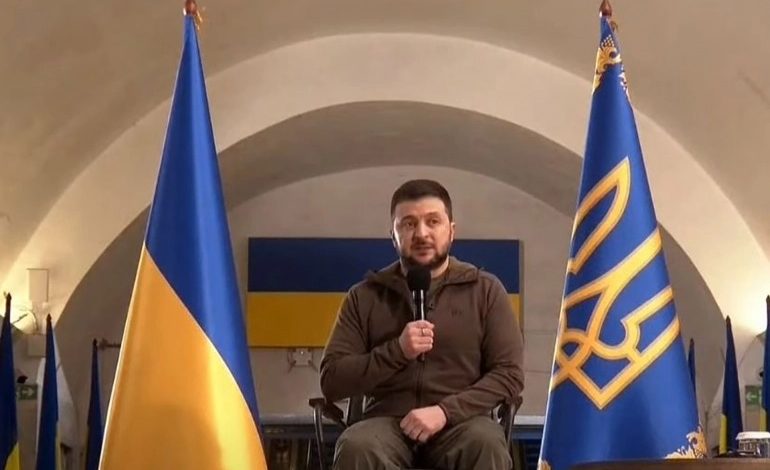 Ukrainian President Zelensky on Tuesday asked G7 leaders to give Ukraine enough air defence capabilities to defend itself against Russia's missile barrage, AFP reported. In an urgent meeting with G7 leaders  to discuss the latest Russian attacks on Ukraine, he also sought tougher fresh sanctions on Russia.
The Ukrainian President also accused Russia of "trying to directly draw Belarus into this war" and called for an international monitoring mission on the Belarus border.
The development comes a day after Belarusian leader Alexander Lukashenko, an ally of Putin, said he had ordered troops to be deployed jointly with Russian forces near Ukraine. He alleged Lithuania, Poland and Ukraine were training Belarusian "radicals" for terror attacks.
Germany has said it would send the first of four IRIS-T SLM air defence systems to Ukraine, IANS reported quoting Ukrainian media. IRIS-T SLM is a land-based air defense system that can hit aircraft, helicopters, cruise missiles, jet artillery, drones, anti-radar missiles and bombs.
On Monday, Russia launched dozens of missiles at Ukrainian cities, including capital Kyiv, killing and wounding scores of people. The missile strikes knocked out power lines, damaged railway stations and roads, and left cities without water supplies.
Ukraine's army said Russia launched 84 cruise missiles, in what President Vladimir Putin called a retaliation for an attack on a key bridge between Russia and the annexed Crimean Peninsula.
Putin has vowed a "tough" and "proportionate" response should Ukraine carry out further attacks that threaten Russia's security.
Earlier in the day, Ukraine's ambassador to the UN Sergiy Kyslytsya, at a meeting of the UN General Assembly, called Moscow a "terrorist state". "Deliberate targeting of civilians is a war crime.
Images from Ukraine told a grim tale, with residents seen on the streets with blood on their clothes and hands. Several cars were damaged or completely destroyed.
By launching missile attacks on civilians, sleeping in their homes or rushing to work, children going to schools, Russia has proven once again that it is a terrorist state that must be deterred in the strongest possible ways," he said.