Egypt refuses foreigners to leave Gaza except as part of relief aid agreement
Egyptian authorities have refused the passage of foreign residents of Gaza through the Rafah crossing, except as part of a foreign aid delivery agreement, Al-Qahera News TV reported, citing informed sources.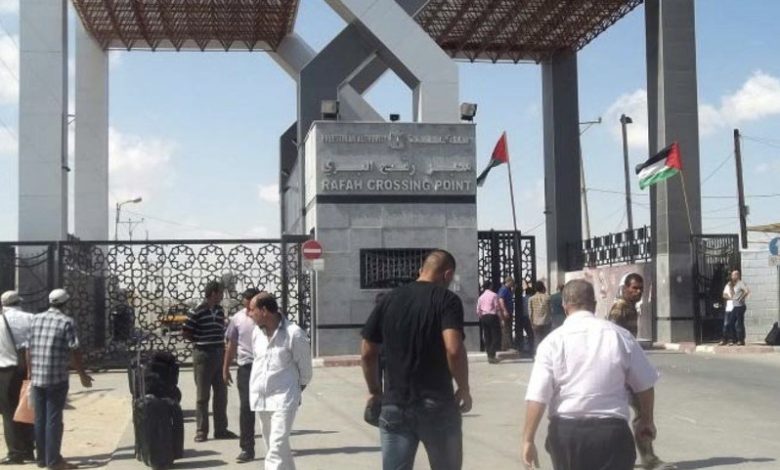 Tel Aviv has notified the US that it is temporarily suspending the entry of humanitarian aid to Gaza today, which has angered Cairo. 
Egypt has previously stipulated that humanitarian aid must enter through the Rafah crossing before facilitating the exit of dual nationals from Gaza, urged by Israel. Egyptian authorities also requested that the US commit to the entry of humanitarian aid without Israeli tampering. 
Cairo had also insisted on an Israeli-approved humanitarian truce several hours before the passage of any nationals via the Rafah crossing.
Witnesses reported that foreign nationals waited for several hours at the crossing without any response from the Egyptian authorities.
 A US official told AFP earlier that Egypt and Israel have agreed to let US citizens leave Gaza through the Rafah crossing from 12:00pm to 5:00pm (0900-1400 GMT).
The official said that the US did not yet have confirmation that the agreement was being implemented, "but the intention was to have it open."
Over 500 Americans and other foreign nationals, including UN personnel, NGO workers, and journalists, are trapped in Gaza due to the closure of border crossings with Israel and Egypt, according to an Axios report published on Thursday.
Egypt has said that the crossing between Egypt and the Gaza Strip remains operational and has not been closed since the onset of the current crisis.
Egypt has designated El-Arish airport to receive supplies from aid agencies and foreign governments to be delivered to Gaza via the Rafah crossing.
However, vital infrastructure on the Palestinian side of the border crossing has suffered damage due to recurrent Israeli airstrikes, disrupting its regular operation.
Israel has rained air and artillery strikes on the 2.3 million Palestinians of Gaza, flattening buildings and killing more than 1,400 people, many of whom are civilians.
The Israeli onslaught is part of its retaliation for Hamas's surprise attack on Saturday. Israel has blockaded the strip.
It also severed all supplies including food, water, and electricity, putting the Palestinian territory at risk of a humanitarian catastrophe.
The new blockade has exacerbated an already dire humanitarian situation in Gaza, which has been under Israeli siege since 2006.