Iraqi authorities launch anti-ISIS operation north of Baghdad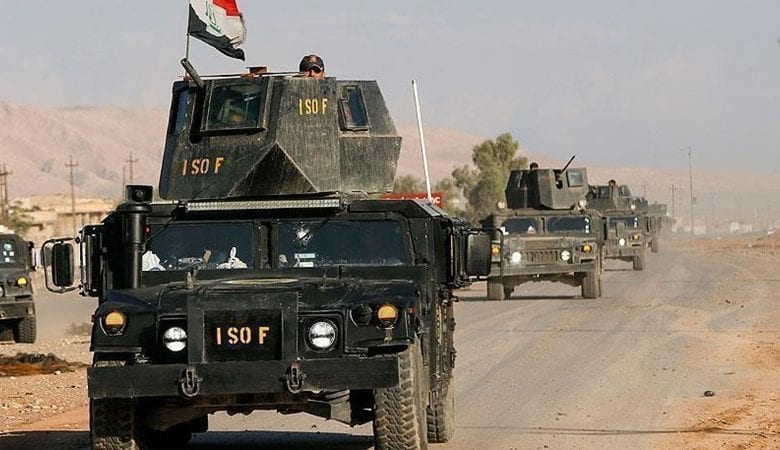 Today, Saturday, the Security Media Cell in Iraq announced the launch of a large-scale security operation in areas north of the capital, Baghdad.
A statement by the cell stated that, "According to accurate intelligence, the Baghdad Operations Command, with air support from the Air Force, Army Aviation and the International Coalition's aviation, began at six o'clock this morning local time, a large-scale security operation in areas north of Baghdad."
ISIS this summer has carried out a campaign of attacks on electricity infrastructure, contributing to power shortages that have plunged parts of central and southern Iraq into the dark. 
An operation to "track down ISIS terrorists" in areas north of the capital started at 6 in the morning, the Security Media Cell tweeted. Iraq's air force and army are being supported in the air by the global coalition against ISIS.
Four ISIS members were arrested by the Iraqi Counter Terrorism Service (ICTS) in various operations across the country, top military spokesperson Yehia Rasool announced on Friday.
Coalition spokesperson for the global coalition against ISIS Col. Wayne Marotto said Iraq's forces are maintaining a "relentless rhythm of ops to ensure Daesh [ISIS] never resurges." 
ISIS seized control of swathes of Iraq and Syria in 2014. The group was declared territorially defeated in Iraq in 2017 and Syria in 2019, but remains a threat on both sides of the border, carrying out bombings, hit-and-run attacks, and abductions across several provinces.
This summer, the group has claimed dozens of attacks on the country's electricity grid, blowing up pylons. The attacks contributed to a blackout that left millions in central and southern Iraq without power during a heat wave in July. 
Iraqi forces have reported thwarting tens of attacks on the electricity towers and in an emergency security meeting on Friday, Prime Minister Mustafa al-Kadhimi ordered the establishment of a crisis cell to ensure the power grid is protected.
"The hand of terror and the parties that don't want the good of Iraq are trying to shuffle the cards by striking the electricity transmission towers," Kadhimi said in a tweet following the meeting, adding work to repair the damage continues.
In its propaganda magazine, ISIS claims to have carried out 134 attacks on electricity towers between June 6 and August 10. Its claimed activities have not decreased, despite Iraq's security efforts, as the group said it carried out 33 attacks on power pylons in the last week alone.