Sudan conflict: What's Behind Army Chief Al-Burhan's Foreign Visits?
Thousands of people have been killed and millions of others displaced since the conflict in Sudan started in April.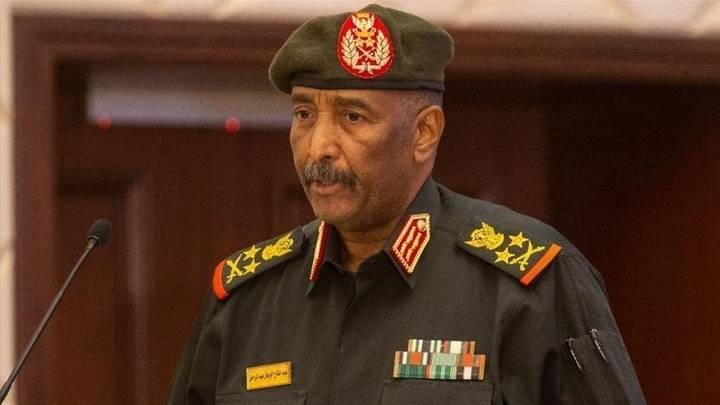 The head of the Sudanese Armed Forces (SAF), Gen Abdel Fattah al-Burhan, has lately traded his military fatigues for the elegance of a formal suit as he embarks on visits to countries like Egypt, South Sudan, Qatar and Eritrea.
These diplomatic trips amid the internal war raging in Sudan signal a change in strategy by al-Burhan, who until late August had spent months confined to the military headquarters in Khartoum.
"The armed forces reassure the Sudanese people, and the entire world, that we are continuing to complete the transition to democratic civilian rule after the defeat of the rebellion," al-Burhan is quoted as having said in Doha.
He held the same stance during his visit to Egypt and, later, South Sudan and Eritrea. The Sudanese army chief is visiting Türkiye, a country that has good relations with Sudan over the years.
In his latest foreign trip, Al-Burhan held talks with Turkish President Recep Tayyip Erdogan on Wednesday.
The general, who has already declared the paramilitary Rapid Support Forces (RSF) a proscribed outfit, is expected to travel to Saudi Arabia and the UAE next before attending the 78th United Nations General Assembly.
Cause and effect
So, why is al-Burhan suddenly on a diplomatic overdrive? Khalid Omer Yousif of the Sudanese Congress Party (SCP) says Burhan embarks on the trips apparently to consolidate his power.
"I believe he wants to strengthen the military's position in this war by talking to the neighbouring countries, and the regional and international actors that could have some influence on the situation in Sudan," he tells TRT Afrika.
Yousif points out that until a few weeks ago, the siege on the military headquarters in Khartoum had "limited his ability to connect to the different regional and international actors" he wanted to reach out to.
"I think he wants to claim legitimacy to represent the Sudanese state. Part of the conflict between the SAF (Sudanese Armed Forces) and RSF is over that."
The SCP vice-chairman is not the only one seeing al-Burhan's moves as an attempt to be in the good books of the regional leadership.
Kholood Khair, founder and director of Confluence Advisory, a policy think tank, also believes the military chief is ready to walk the extra mile for diplomatic advantage.
"It's not for nothing that in all his trips so far, be it to Cairo or South Sudan, he has worn a suit rather than his military attire. He clearly seeks legitimacy as Sudan's representative in the international sphere," Khair tells TRT Afrika.
Whether that means al-Burhan is in a desperate situation or just a man on a mission depends on who is being asked that question.
"He is, I think, trying to build support for the army to help conclude the conflict against the RSF," Cameron Hudson, a former US diplomat, tells TRT Afrika.
"The country is desperate, he isn't. The country is desperate for this conflict to be resolved because it is causing destruction every day," says Cameron. "I see al-Burhan trying to build support to back the SAF to end the conflict. That is how I interpret his travels."
It is not yet clear whether al-Burhan's foreign trips are yielding any impactful outcome, but the consensus among analysts is that what he wants is the countries' endorsement of him as Sudan's leader instead of the RSF chief, Mohamed Hamdan Dagalo.
"Countries like Qatar have historically been a political and financial supporter of the Bashir regime, and al-Burhan and his allies are counting on that once more," says Khair.
"We haven't seen much reaction from the Qataris so far to indicate that they are willing to give the same level of support they gave before, but al-Burhan would certainly want to present himself as the legitimate authority in Sudan."
Cameron thinks al-Burhan will be trying to convince some of the countries that have been supporting Hamdan to switch sides.
"I don't know if he is going to get the support of these countries. But what he will demonstrate to them is that he has the ability to win the war, wrap things up and protect their interests. If they believe him, and he is able to build their confidence in him, he might achieve what he set out to do."
"He will also be asking them to stop military support to the RSF. We know that the UAE has been supporting the RSF indirectly. I suspect that when he goes there, he will ask them to do a rethink," says Cameron.
The conflict that started in Sudan this April has not stopped causing deaths and destruction yet. More than 4000 people have been killed and millions of others displaced with calls for a ceasefire going unheeded.
There are different views on the way out of the conflict, but analysts generally agree on one thing — that Sudan needs to go back to civilian governance.
"Well, I think the only way out is for the RSF to be dismantled and taken apart, never to return again. I think Sudan is always going to have a national army. The army needs to be victorious, and then needs to go back to the barracks, and (the country) be governed by civilian leaders," Cameron tells TRT Afrika.
Based on the current situation, many observers don't see a victory in the battle field being the denouement. They are convinced that the conflict requires negotiation for it to end.
"The death toll is mounting every day. The world is now starting to recognise that this war doesn't make sense anymore, or that one side will win and the conflict will resolve itself," says Khair.
"Both sides are scrambling for some kind of a political head start so that if there is a settlement, they will be able to form a government or some kind of caucus to retain political power."
Yousif subscribes to the school of thought that no military solution to the conflict in Sudan is possible. "A politically negotiated settlement is the only way out. We are heading into more than five months of fighting. The results are horrible, and there for all to see," he says.
"Hordes of Sudanese have been displaced inside and outside Sudan. Tens of thousands have been killed and maimed. Now, the country is heading towards famine."
Amid the raging debate on what could happen, and who might take which side, the suffering Sudanese population is waiting to hear one thing they have been praying for: the warring sides to see the futility of the war.