Three Palestinians Resistance fighters martyred by Israeli occupation forces in Nablus
Three Palestinian murdered during confrontations with Israeli occupation forces in Nablus, occupied West Bank.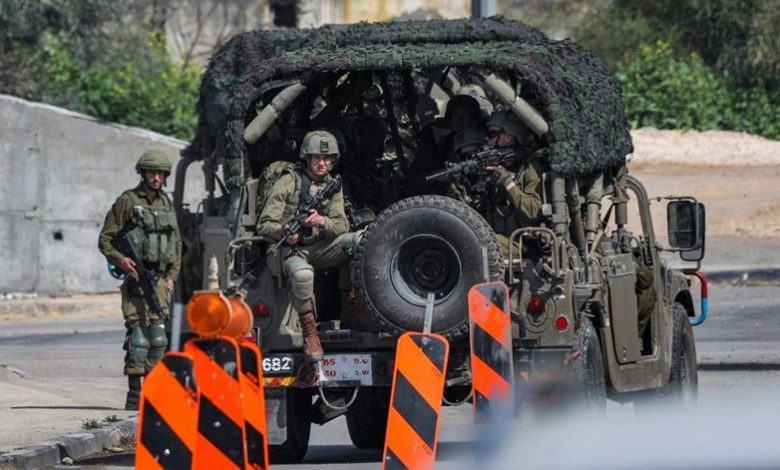 Three Palestinian Resistance fighters martyred in confrontations with the Israeli occupation forces (IOF) in the occupied West Bank city of Nablus.
Israeli media reported that "the occupation forces assassinated 3 Palestinians at the Jit junction, west of Nablus in the northern occupied West Bank," while the military correspondent for the Israeli Army Radio said the occupation forces "killed three Resistance fighters at dawn today and arrested a fourth."
The IOF claimed that the three Palestinians carried out a shooting operation targeting a military post near Jit, west of Nablus, and a force from the Golani Brigade returned fire, as per Israeli media.
This comes following a campaign of brutal raids and incursions across the occupied West Bank and Al-Quds. Earlier, Israeli occupation forces, in huge numbers, stormed the Askar refugee camp in Nablus and arrested three Palestinian brothers, Khaled, Abed, and Qassam Kharrousha, after besieging their house in the city last week. The IOF took the brothers to an unknown destination. 
Our correspondent in the occupied West Bank reported that Israeli occupation forces are still withholding the bodies of the three Palestinian martyrs.
At the time, the spokesperson for the Palestinian Presidency, Nabil Abu Rudeineh, said that "the daily killings committed by the Israeli occupation forces against the Palestinian people, the latest of which took place today in the Jenin camp, is an all-out war and amount to a full-scale systematic destruction."
Since the beginning of the year, the IOF conducted near-daily nightly raids in the occupied West Bank, which left at least 77 Palestinian martyrs, not to mention an uptick in settlers' violence.