Trump announces long-awaited Israeli-Palestinian peace package amid doubts it will lead to progress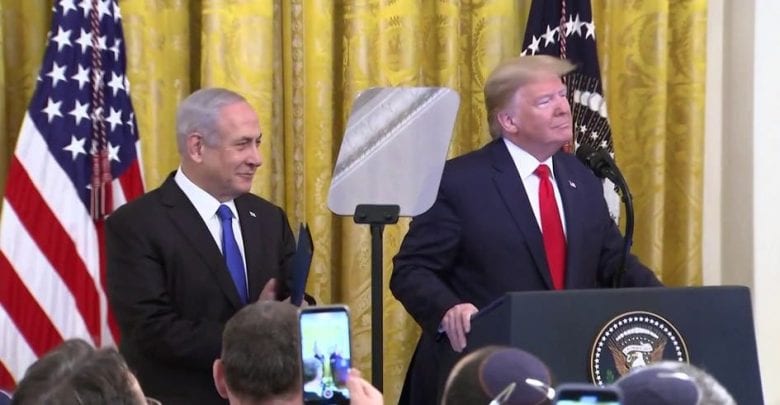 Trump said the package offers Israel a guarantee of security, while giving Palestinians a path to an autonomous state that few think will become reality.
"It's been a long and very arduous process to arrive at this moment," Trump said, standing alongside Israeli Prime Minister Benjamin Netanyahu.
The Trump plan would be a basis for negotiations if Israel and the Palestinians agreed, but hopes for that are low. Palestinian leaders rejected the plan before its release.